The Classical Tibetan Language Summer Intensive
This unique academic program at Maitripa College offers a rare and thorough foundation for students who wish to train in the Classical Tibetan language. Whether you are new to the Tibetan language or have been studying for several years, this complete presentation from the alphabet to the translation of texts is an excellent foundation for growth and mastery. Students who enroll in the Intensive are preparing for or enrolled in graduate studies where Classical Tibetan language is part of the curriculum, seeking knowledge of Classical Tibetan for personal study and/or religious practice, aspiring or professional translators and linguists, and researching topics related to Tibetan Buddhism and the Tibetan language. This is a non-residential, eight-week intensive course in Portland, Oregon. Limited scholarship assistance is available. Please email education@maitripa.org for details on financing this course and suggestions for housing in Portland this summer.
TIB110: Classical Tibetan Language: Grammar and Translation Methodology (6 credits)
Schedule: June 12 – August 11, 2017
Meets: Monday – Friday, 10:00 am – 12:30 pm
Classes meet Monday through Friday for four weeks, one week off, and then for another four weeks; No classes Tuesday, July 4th. No classes July 10-14
Tuition (6 credits): $2250 + Fees: $34 (One-time registration and technology fee per semester)
Scholarship tuition assistance is available based on need (click here)
The course will draw from Joe Wilson's Translating Buddhism from Tibetan (available here), Tibetan philosophic text(s) and commentaries in the original language, and supplemental materials. By the end of the summer, students will begin translation work with excerpts from the Second Dalai lama's Presentation of Tenets, Mi-pham's Fundamental Mind and other texts chosen by the instructor. The course covers the grammar and methodology components of Classical Tibetan language training including:
Alphabet, pronunciation, and particles
Patterns within syllables, words, and phrases
Grammar as found in Indian treatises and in indigenous Tibetan philosophical works
Methodologies for preparing translations of philosophical works
TIB118: Introduction to Translating Classical Tibetan Text (1 credit)
Schedule: July 17 – August 11, 2017
Meets: Monday, Tuesday, Wednesday, and Friday, 1:30 pm – 2:30 pm
Tuition (1 credit): $375 + Fees: $34 (One-time registration and technology fee per semester)
Scholarship tuition assistance is available based on need (click here)
This course is for the student who wishes to gain entry to reading Tibetan Buddhist philosophic works in the original language. Students will begin to learn translation skills by working through an annotated commentary of Tsong-kha-pa's Great Exposition of the Path and other texts chosen by the instructor. At minimum, students should have familiarity with the alphabet, but little or no prior formal study of classical Tibetan grammar is required.
Instructor: William (Bill) Magee, PhD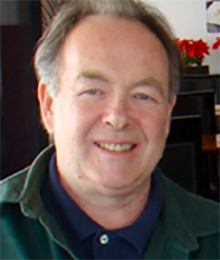 Bill Magee taught Introduction to Literary Tibetan at the University of Virginia for thirteen years. From 2003 until 2011 he taught Tibetan religious traditions at Dharma Drum Buddhist College in Taiwan and retired to become Vice President of Jeffrey Hopkins' UMA Institute for Tibetan Studies.
Bill is co-author with Elizabeth Napper of Fluent Tibetan: A Proficiency-Oriented Learning System for Novice and Intermediate Tibetan. He has published several books about Indian and Tibetan philosophical thought as well as a novel about a fictitious Tibet of the future. Recently, Bill has published three books in a series on Jam-yang-shay-pa's Great Exposition of the Interpretable and the Definitive. These translations and more about Dr. Magee are available at the website archive maintained by the UMA Institute.