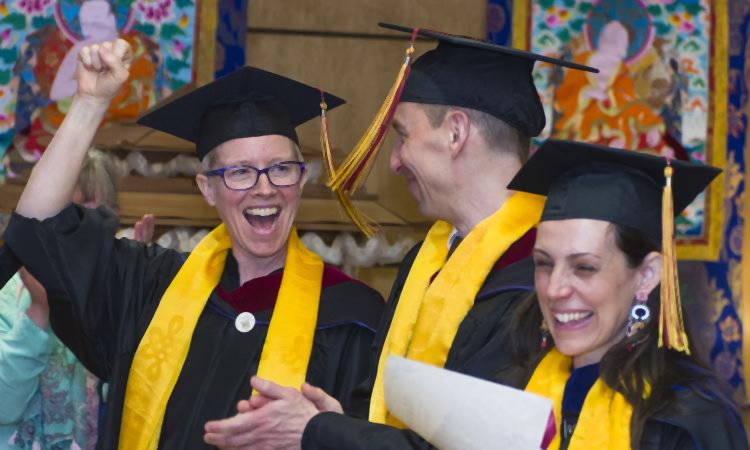 Congratulations 2021 Graduates! We rejoice in – and are inspired by – your accomplishments!
Although it has been a very unusual time, we are happy to celebrate four Maitripa College graduates this year! Please join us remotely to celebrate the strength and courage of our students, and to rejoice with us and send them joyfully into the future to make a positive impact on the world!
*Due to Covid-19, our 2021 Commencement Exercises will be offered to the public for remote viewing only.