José Cabezón, PhD, is the XIVth Dalai Lama Professor of Tibetan Buddhism at the University of California, Santa Barbara and a founding member of the Board of Trustees of Maitripa College where he often visits to participate in academic events and give guest lectures and workshops.
Cabezón is the author or editor of over a dozen books and many more articles on various aspects of Tibetan religion and religious studies. Most recently, he has been awarded a Guggenheim Fellowship and an American Council of Learned Societies/Ho Foundation grant to complete three-decades long research on the history of Sera Monastery.
In His Words:
Throughout my career I have been interested in several broad comparative themes in the history of religion, including scholasticism, sexuality, and dreams. My more theoretical work has interrogated some of the basic categories of the field—like identity, philosophy, theology, and comparison. Over the past decade my work has focused more on the close reading of classical Indian and Tibetan Buddhist texts. I have always been interested in Tibetan Buddhist doctrinal literature, especially polemics, but I have also worked on ritual, historiographical and hagiographical texts. I have longstanding interests in gender and sexuality and just completed a lengthy study of the subject, Sexuality in Classical South Asian Buddhism(Wisdom Publications, 2017). I have also recently published a translation of Mipam's Treatise on Royal Ethics(Rgyal po'i lugs kyi bstan bcos), The Just King (Snow Lion, 2017), a work of Buddhist political theory.
My next project focuses on Sera, one of the largest and most important monasteries in the Tibetan world. I lived and studied at Sera (the diaspora Sera in Karnataka, India) from 1980 until 1985, and have been . . .http://www.religion.ucsb.edu/people/faculty/jose-cabezon/
More:
Sera Monastery (2019), with Penpa Dorjee
Sexuality in Classical South Asian Buddhism (2017).
Mipam's Treatise on Royal Ethics (2017).
The Buddha's Doctrine and the Nine Vehicles: Rob Bande Sherab's Lamp of the Teachings. Oxford: Oxford University Press, 2013.
Meditation on the Nature of Mind (co-authored with with H. H. the Dalai Lama and containing an annotated translation of a work by Khöntön Peljor Lhundrub). Boston: Wisdom Publications, 2011.
Editor, Tibetan Ritual. Oxford: OxfordUniversity Press, 2010.
Editor, A Glimpse of Another World: A Journey Through Western Tibet (1938) by F. Bailey Vanderhoef. Online publication (UCSB and Santa Barbara Museum of Art). https://www.religion.ucsb.edu/tibetjourney1938/Vanderhoef%20Memoirs.pdf.
Freedom from Extremes: Goramspa's Distinguishing the Views and the Polemics of Emptiness. (With Geshe L. Dargyay). Boston: Wisdom Publications, 2007.
The Hermitages of Sera. Tibetan and Himalayan Digital Library (University of Virginia). Peer reviewed monograph. Online http://www.thlib.org/places/monasteries/sera/hermitages/pdf/sera_hermitages.pdf .
Co-editor with S. G. Davaney, Identity and the Politics of Scholarship in the Study of Religion. NY: Routledge, 2006.
Editor, Scholasticism: Cross-Cultural and Comparative Perspective. Albany: SUNY Press, 1998.
Co-editor with R. R. Jackson, Tibetan Literature: Essays in Honor of Geshe Lhundub Sopa. Ithaca: Snow Lion Publications, 1995. Reprinted online at http://www.thdl.org/collections/literature/genres/book/show.php.
Buddhism and Language: A Study of Indo-Tibetan Scholasticism. Albany: SUNY Press, 1994.
Co-editor with M. Stemmeler, Religion, Homosexuality and Literature, Proceedings of the 1991 Gay Men's Issues in Religion Panel of the AAR. Las Colinas, Texas: Monument Press, 1993.
Editor, Buddhism, Sexuality and Gender. Albany: SUNY Press, 1992.
A Dose of Emptiness: An Annotated Translation of mKhas Grub rje's sTong thun chen mo. Albany: SUNY Press, 1992.
Editor, H.H. The Dalai Lama, The Bodhgaya Interviews: 1980‑1985. Ithaca: Snow Lion Publications, 1988. Later republished as Answers.
José Cabezón, PhD, Speaks at Maitripa College on Sexuality in Early and Contemporary Buddhist Life: https://maitripa.org/jose-cabezon-phd-speaks-maitripa-college-sexuality-early-contemporary-buddhist-life/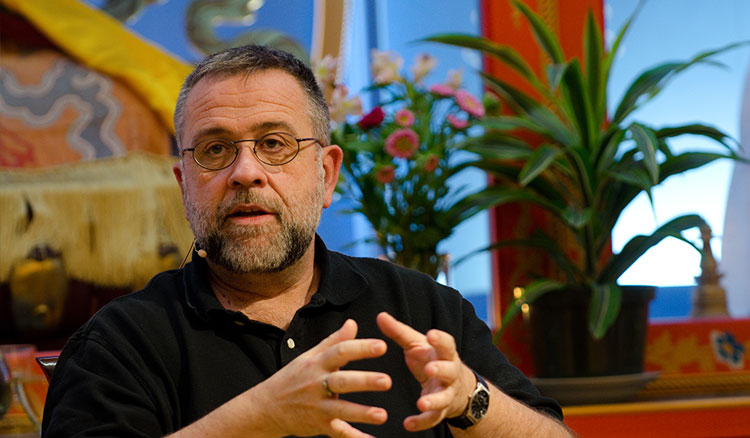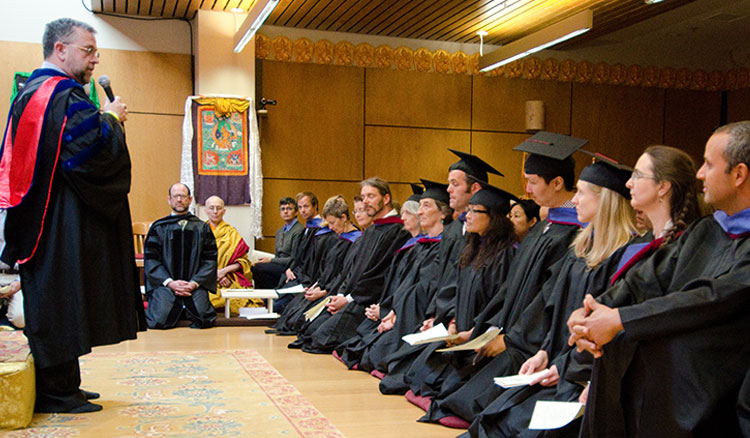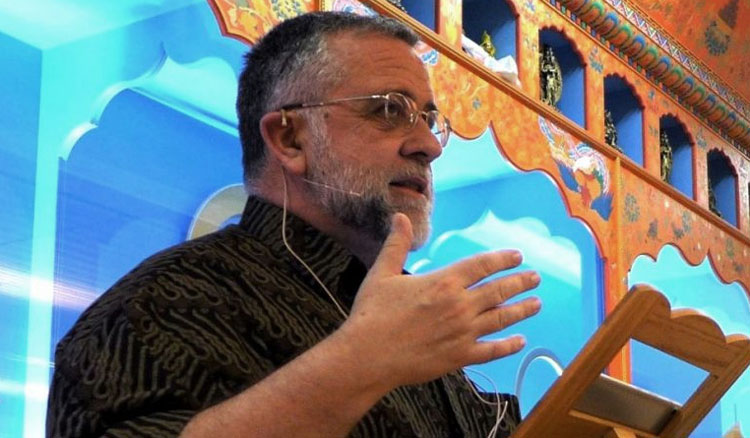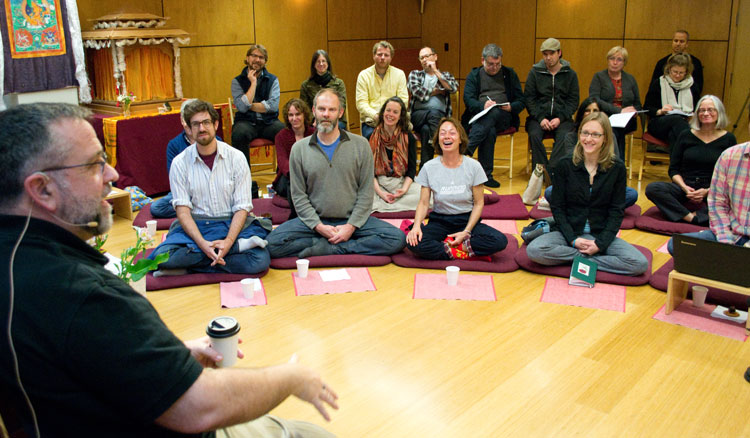 photos: Dr. Cabezón addressing Maitripa College graduates and alumni during the 2013 visit by His Holiness the Dalai Lama, and at various public events and teachings in the Maitripa College Jokhang Meditation Hall over the years