"The Buddha's Wisdom: The Importance of Dependent Origination" with Jan Willis, PhD
In this talk, Professor Willis focuses on a unique and quintessential teaching of the Buddha. Using narratives and key texts from the tradition, Professor Willis' uniquely warm and approachable demeanor invites the listener to connect to and engage with the liberating wisdom of the Buddha's foundational insight.
Podcast: Play in new window | Download
Jan Willis, PhD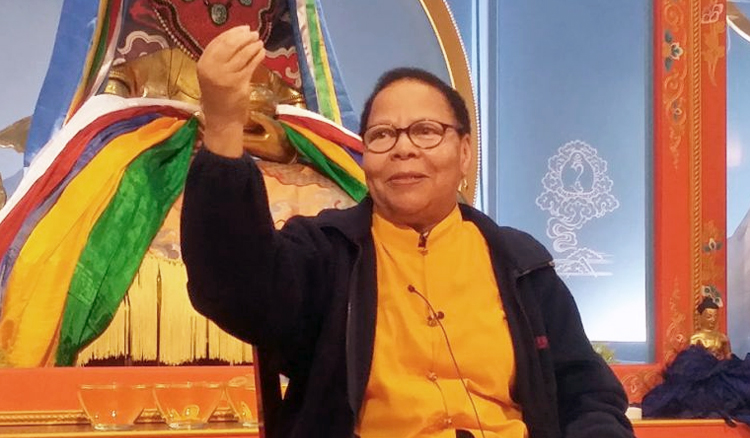 Jan Willis, PhD, is professor emerita of religion at Wesleyan University, where she taught courses in Buddhist religion and philosophy since 1977. She is one of the earliest American scholar-practitioners of Tibetan Buddhism, having studied Buddhism with Tibetan teachers for more than forty years, including as one of the first western students of Lama Thubten Yeshe. Jan discovered dharma as a path to healing the trauma of racism growing up in the segregated south, and has forged paths for the integration of Buddhism and social and political justice.
She is the author of the memoir Dreaming Me: Black, Baptist, and Buddhist (2001) and scholarly and popular works on Buddhist meditation, hagiography, women and Buddhism, and Buddhism and race. She has been on short lists and profiled by Time, Ebony, and Newsweek.
>more