Generosity Brings Abundance!

To support the programs and activities of Maitripa College, please click on the button to make a 1-time donation in any amount you wish. Please consider checking "make this recurring (monthly)" on the check-out screen – Your gift will automatically be billed monthly and may be cancelled at any time. Thank you!
Maitripa College is committed to responsible and ethical financial stewardship. Maitripa College is a non-profit organization under 501(c)(3) of the Internal Revenue Code. All contributions are tax-deductible within the extent of the law.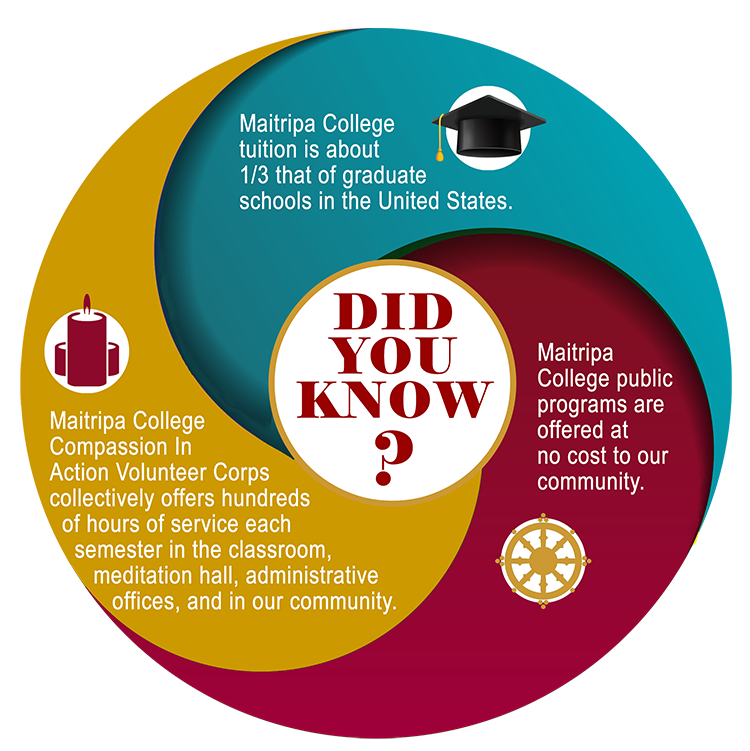 "All that is not given is lost. " – Indian proverb