A Conversation with Carl Jensen, MDiv
In this week's episode, Carl Jensen, Maitripa College Alumnus and Board Certified Chaplain, sat down with Kate Macdonald (Maitripa College staff) and Andrew Hughes (student) to share his journey of becoming a Buddhist, and his insight into life as a working Chaplain at Providence Hospital.
Carl Jensen's interest in Buddhism and work as a Buddhist Chaplain grew naturally. From his first encounter with the living tradition of Buddhism in Tibet, working as a Peace Corps Volunteer in China, studying at Kopan Monastery, enrolling and completing his Master of Divinity degree at Maitripa College, to becoming a Board Certified Chaplain, Carl's commitment to integrating Buddhist teachings in his daily life is evident through his kind voice, humor, and non-judge mental perspective. We are inspired by the way Carl makes his practice his Chaplaincy by working everyday with compassion and commitment to help alleviate the suffering of those facing the greatest challenges in their lives.
Podcast: Play in new window | Download
Subscribe: RSS
Carl Jensen, MDiv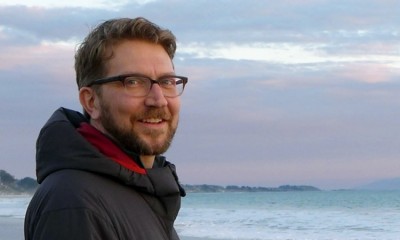 Carl Jensen, MDiv, is a chaplain at Portland Providence Medical Center. Originally from the Pacific Northwest, Carl has lived all over the world. He first encountered Buddhism when he and his wife, Heather, were serving as Peace Corps volunteers in western China. After their Peace Corps service, Carl and Heather attended the annual month-long November Course at Kopan, Lama Yeshe and Lama Zopa Rinpoche's monastery in Kathmandu, where Carl learned about Maitripa College.
As a chaplain, Carl says, his work is "informed by my practice on a daily basis. The opportunity to develop a meditation practice with Yangsi Rinpoche is the foundation for engaging with the situations I encounter, and is what sustains me in doing this work."
Carl is an important part of the Maitripa College community, teaching the Discovering Buddhism program and leading meditations and ceremonies for the community. >more