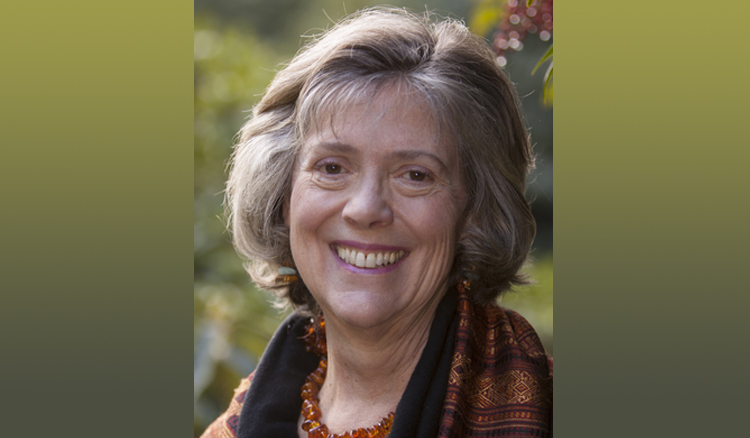 Maitripa College was honored to welcome Kathleen McLaughlin as a visiting professor for spring 2016. Kathleen taught "Mapping the Course of Western Spirituality: Comparative Religious Traditions in Theology and Practice".
Kathleen holds a Master of Theological Studies (MTS) from Harvard Divinity School (1969) and a Doctor of Philosophy (PhD), Comparative Religions, from the California Institute of Integral Studies (1977). She also obtained the Master of Social Work (MSW) at Portland State University in 1990.
Kathleen taught as an Associate Professor of World Religions at Lewis and Clark College from 1970 to 1987. During her academic career she published articles in journals in England, America, and India on subjects that included Jungian depth psychology, meditation, mythology, Goddess symbols, and Buddhist psychology. She has given lectures at the Universelle of the International Sufi Movement in Katjwik, Holland and published articles in the international Sufi journal Toward the One, including "The Veil of Beauty" and "The Shadow of the Beloved".
Kathleen has trained extensively in Eastern meditation traditions, especially Vedantic (Hindu) and Vipassana (Theravadin Buddhist) in India, Myanmar, and the US. She received temporary ordination while living in a Buddhist temple on meditation retreat in Myanmar. In particular, Kathleen's study of abidharma canonical literature galvanized her interest in the human mind and alleviation of suffering, propelling her to pursue an MSW and a career in counseling. Her exploration of, and experience in, these and other psychological and spiritual practices also led her to join the path of Universal Sufism.
Kathleen is a leader in the International Sufi Movement and in the Pacific Northwest. She has taught classes, led meditations, and given individual guidance since 1992 in Portland, Eugene, the Tri-Cities and Seattle.
Kathleen has been in private practice in Portland, Oregon as a therapist since 1987. She is also a certified psychoanalyst (Oregon Psychoanalytic Center, 2005), and trained in Jungian and family systems theories.
For the last 19 years, Kathleen has applied her study and practice to her work as a Clinical Social Work/Therapist. Regarding this work, Kathleen says,
"Psychotherapy is not just a matter of skills and techniques. Healing occurs when, in a safe environment, you can speak and hear your own voice, tell your own story. When you feel really heard, new feelings and insights can emerge. Anxiety, depression, obsessive worrying, conflicts, feelings of meaninglessness or worthlessness, constrict your experience. A therapeutic relationship can provide an opportunity to be accompanied as you express your feelings, thoughts, and concerns. You become more open and able to make new choices, to envision your dreams and possibilities. Your more authentic self can emerge as your inner landscape changes."