PLEASE NOTE: Maitripa College is planning to reopen our campus and to hold onsite classes this Fall in Portland. However, should this not be possible or advisable, we will be prepared to offer our Fall term online. We will keep you updated as things progress. Following are tentative dates pending the Maitripa College Reopening Task Force Operational Plan, to be released July 15, 2020:
Opening date: week of August 17 or week of August 24 | End of term date: November 20
Fall 2020 Course Schedule
(see individual course descriptions below)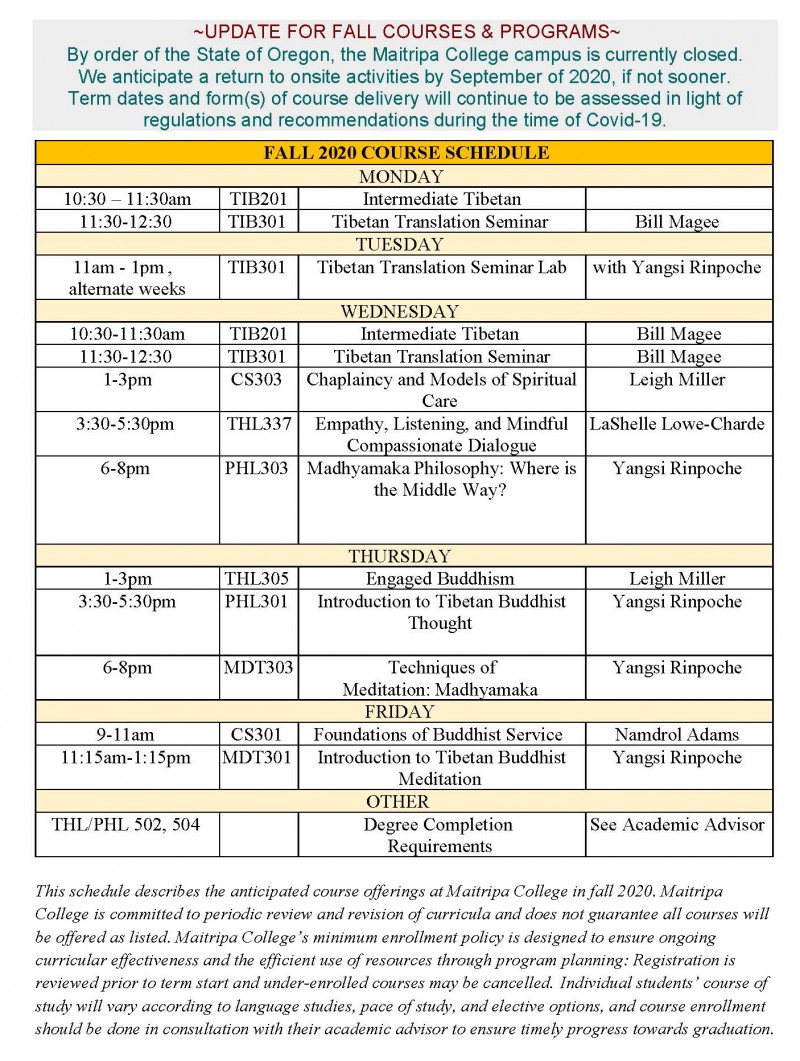 Registration Is Now Open for Fall 2020 Courses!
If you are new to Maitripa College and are wondering if a course or degree program is right for you, please contact us at [email protected].
Fall 2020 Course Descriptions