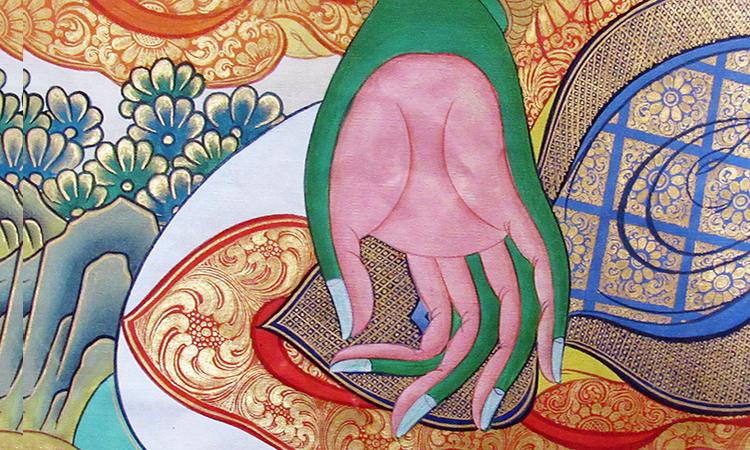 Tuesdays, 4:30-6:30pm.
Discover what it means to follow the path to enlightenment.

This course offers a rare, in-depth introduction to the entire Buddhist path in accordance with the lineage of the Dalai Lama. Yangsi Rinpoche, a traditionally-trained teacher who is fluent in English, gives instructions on the way to perfect wisdom and compassion with body, speech, and mind, starting where you are right now.
Course Description
This class will make use of philosophical treatises, literature, and historical analysis to present the foundations of Buddhist philosophy as taught by the early Indian pandits and commented upon by Tibetan scholars. Readings will include selections from the Abhidharma Kosha, Pramanavarttika, and Abhisamayalamkara, with particular focus on the readings that relate to the three scopes of the lamrim as presented by the Tibetan scholar Je Tsongkhapa.
Students will come away from this course with a foundation in Buddhist philosophy and knowledge of key issues of Buddhist Studies, including personal identity and the five skandhas, subtle impermanence, and the basics of a Buddhist world view. Students will gain important grounding in basic principles of dependent arising, the structure of Buddhist logic, and familiarity with Buddhist logic and logical arguments.
PHL301: Introduction to Buddhist Thought
(Faculty: Yangsi Rinpoche with Bill Magee, PhD)
2 Credit
Yangsi Rinpoche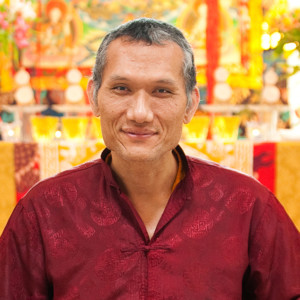 Yangsi Rinpoche, Geshe Lharampa, is founder and president of Maitripa College. Rinpoche was recognized as the reincarnation of Geshe Ngawang Gendun, a renowned scholar and practitioner from Western Tibet, at the age of six. He trained in the traditional monastic system for over 25 years, and practiced as a monk until the age of 35 and is the author of Practicing the Path: A Commentary on the Lamrim Chenmo, published in 2003 by Wisdom Publications. >more
View More Fall 2019 Course Descriptions