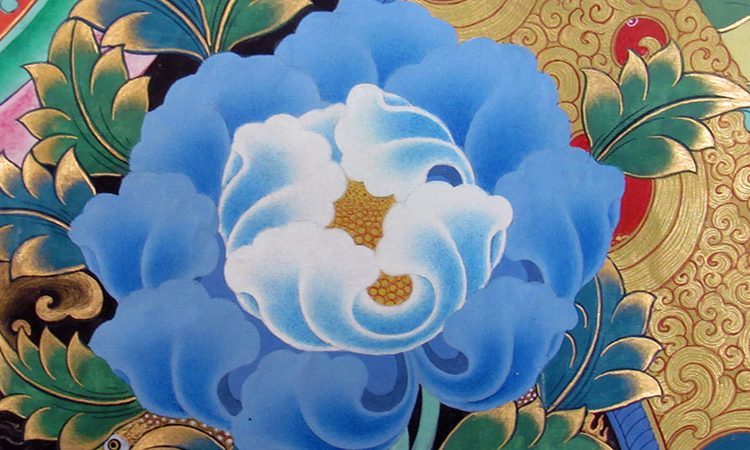 Fridays, 11:15am-1:15pm.
Meditate for yourself and others.

In this course, you will be encouraged to develop a warm-hearted, compassionate approach to meditation practice. Under the guidance of Yangsi Rinpoche, an experienced meditation teacher, learn how to ground your meditation through reliance on age-old rituals of setting a motivation, actually meditating, and dedicating the fruits of your effort.
This course will provide a broad introduction to the vast corpus of techniques and practices of Buddhist meditation, with particular emphasis on the techniques of analytical meditation. The course will be taught in an interactive format, allowing students the opportunity to learn specific meditations as directed by the instructor, practice them, and discuss their experiences in class.
The subject matter will parallel the topics of Buddhist philosophy as taught in PHL30. Part of this class will include regular meditation sessions out of class, the keeping of a sitting journal, and the opportunity for objective discussion on the effect of these practices on the individual's mind.
If desired, the committed student will have the opportunity to work with the instructor to design a personal meditation practice.
MDT301: Introduction to Buddhist Meditation
Yangsi Rinpoche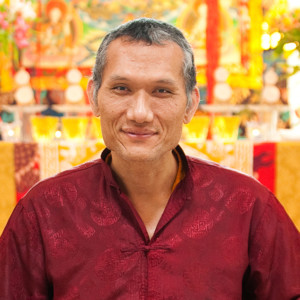 Yangsi Rinpoche, Geshe Lharampa, is founder and president of Maitripa College. Rinpoche was recognized as the reincarnation of Geshe Ngawang Gendun, a renowned scholar and practitioner from Western Tibet, at the age of six. He trained in the traditional monastic system for over 25 years, and practiced as a monk until the age of 35 and is the author of Practicing the Path: A Commentary on the Lamrim Chenmo, published in 2003 by Wisdom Publications. >Read More