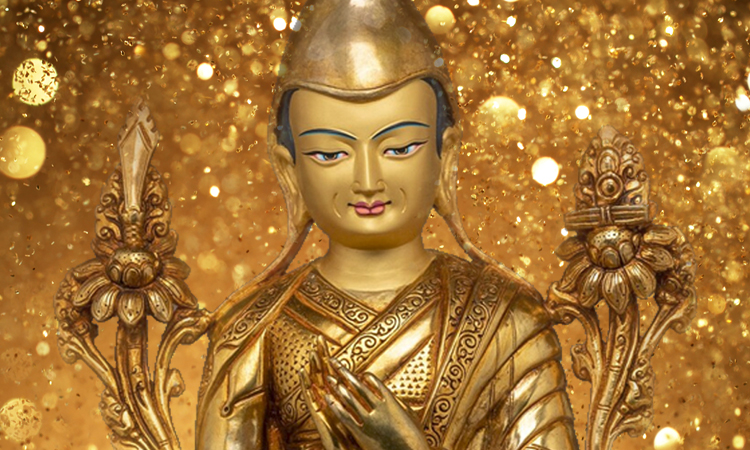 Lama Tsongkhapa Day Celebration of Lights & Holiday Party/Potluck!
Please join us for Ganden Ngamchoe:
a celebration of Lama Tsongkhapa's life and legacy.
Sunday December 18
Beginning at 11 am in the Jokhang Meditation Hall
The day will include:
Group Practice, facilitated by Bhikshuni Losang Yönten (11am-12:30pm)
The Story of Lama Tsongkhapa's Life, told by Namdrol Miranda Adams
Community Potluck ~ please bring a vegetarian dish to share!
Virtuous Activities! For those who are interested, we will have a small festival of various virtuous activities available for you to learn and participate in all day long!
A special announcement about Maitripa's next exciting phase of development!
Celebrate the close of our academic term and our Fall fundraising campaign on December 18th, 2022 with Ganden Ngamchoe, the annual Tibetan Buddhist celebration of our teacher Je Tsongkhapa. To be followed by a holiday party/potluck with our community at Maitripa College!
This auspicious and holy day is celebrated on the twenty-fifth day of the tenth month of the Tibetan calendar, which is December 18th this year, and is traditionally celebrated with prayers, aspirations, and a festival of lights. We will also celebrate the coming Winter Solstice which marks the beginning of the rebirth of the sun when the gradual waning of daylight hours is reversed and we move into the season of longer and more light-filled days.
We invite you to join us in offering aspirations and lights to close 2022 and welcome the new year! All are welcome, but please click below to RSVP to help with our planning for in person attendance – or join us online by Zoom using the other link.
Share This Page, Choose Your Platform!