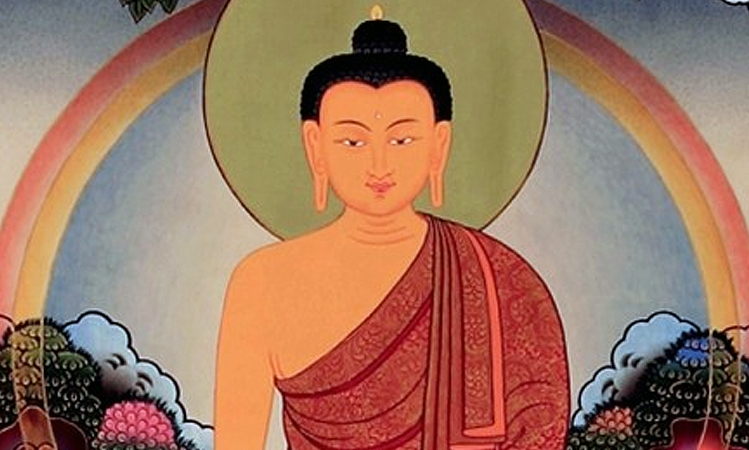 Saka Dawa 2022: Buddha's Birth, Death, and Enlightenment
June 14 @ 5:30 pm

-

7:00 pm
Join the community to celebrate Saka Dawa, one of the most important holidays in the Tibetan calendar, remembering and rejoicing in the life and teachings of Shakyamuni Buddha.
We will celebrate Saka Dawa with our monthly Prayers for the Deceased community gathering. Please click here for details and to attend on site or via Zoom.
Tuesday, June 14, 2022
About Saka Dawa
Saka Dawa roughly translates as the "month of the Saka star" and falls annually on the full moon day of the fourth month of the Tibetan lunar calendar. Celebrated by Tibetan Buddhists around the world, Saka Dawa is the day that we remember the Buddha's birth, in Lumbini, Nepal; his enlightenment under the Bodhi Tree in Bodghaya, India; and his parinirvana, or when the Buddha showed the aspect of passing away and leaving of his human body, in Kushingar, in northern India.
Lama Zopa Rinpoche says that the karmic results on holy days like Saka Dawa are multiplied 100 million times, so on these days people around the world focus, as much as possible, on being kind to others. Buddhist psychology says any positive actions, words—and even thoughts—can have a beneficial impact on our inner and outer worlds, like a ripple in a lake.
"As we live in an interdependent reality, an individual's health and healthy existence can have an impact on the surrounding world," says Maitripa College President Yangsi Rinpoche. "That's the way reality is. Sometimes we say: 'How can that help? What can I do as an individual person?' That, I think, is a limited view. Our own individual healthy minds and healthy awareness can make a tremendous difference."
Also, according to our teachers, reciting ancient texts like The Sutra of Golden Light—which can seem like seemingly esoteric, passive practices to us—actually leave powerful imprints on our minds, and can have a deep impact on our life and the lives of others. Lama Zopa Rinpoche especially advises reading The Sutra of Golden Light to help create the conditions for world peace.
"The most beneficial thing to have peace and to stop the wars is recitation of the Golden Light Sutra," says Lama Zopa Rinpoche Rinpoche. "This is the most beneficial thing to bring peace, everyone should try to do this, no matter how busy they are, even to recite one or two pages, even a few lines."
Share This Page, Choose Your Platform!