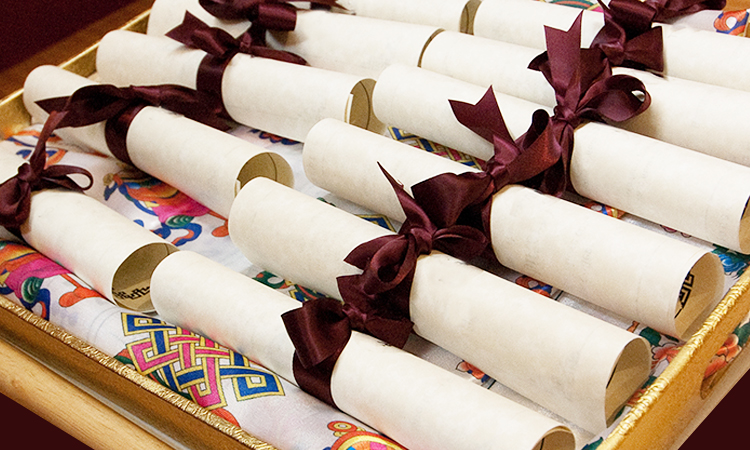 Commencement Ceremony 2022
May 15 @ 2:00 pm

-

4:00 pm
Congratulations 2022 Graduates!
We rejoice in – and are inspired by – your accomplishments!
Sunday May 15: Commencement Ceremony
2pm-4pm
(note: there will be no Sunday morning teachings today)
Please join us for the Thirteenth Commencement Exercise of Maitripa College in celebration of the accomplishments of our graduating class. Rejoice with us and send them joyfully into the future to make a positive impact on the world! In person and online; registration is required and full vaccination for Covid is required to attend in person*:
*SPECIAL NOTICE: Please ensure you and each of your guests have provided proof of Covid-19 vaccination status prior to arrival. Everyone coming to Maitripa College must submit proof of full vaccination (as of April 1, in accordance with public health recommendations, masks are no longer required within the building). Please click here (https://docs.google.com/forms/d/e/1FAIpQLSeiWRlkZrCAZ3CdiM4cDDIAbtfSivoMZLuuBZoOjgnLQM5psw/viewform) to submit your vaccination registration at least 48 hours before coming to Maitripa in person. You only need to submit this form to the College one time, as we will have an ongoing list for those that have submitted their forms. We will delete the image of your vaccination card once we have you on the registration clearance list for any and all public programs and classes. To check whether you are on our approved list already, or for questions or assistance complying with this requirement, please email registrar@maitripa.org
Share This Page, Choose Your Platform!