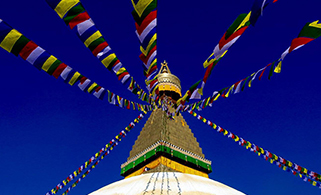 Meditation 101: Start the New Year with a short, intensive primer on Buddhist meditation!
January 3 @ 7:00 pm

-

9:00 pm
Meditation 101 is an introductory course on basic Buddhist meditation techniques for complete beginners. It teaches basic Buddhist meditations that can be used by anyone to create more peace and happiness in daily life.
Schedule: 7:00-9:00 pm on:
Wednesday, January 3
Friday, January 5
Monday, January 8
Wednesday, January 10
Read full details below and click on the button to register now:
Meditation 101 is presented in several sessions within January 2018, and covers these basic Buddhist meditation techniques:
what is meditation?
meditation posture and arranging the body
purposes and benefits of meditation
different skills that are used in meditation and useful in daily life
the difference between meditation and relaxation
two main types of meditation – analytical and stabilizing
obstacles to meditation and their antidotes
setting up a meditation session
advice for establishing a long-term meditation practice
using the benefits of meditation in everyday living
meditation practice
breathing meditations such as counting the breath and nine-round breathing
mindfulness meditations such as scanning the body, bare attention, mind like the sky, and mind like the ocean
visualization meditations such as body of light, purification with light
analytical meditations such as meditation on equanimity, and transforming negative experiences into positive
Participation:
All are welcome. Each session will present new, sequential lessons, but participants are not required to attend all sessions. Please join us as you are able to do so.
Donation:
This program is offered free of charge, with gratitude for past donors whose generosity has made present programming possible. If you benefit from this program and would like to contribute to future programs, your donation is gratefully received at the door or online.
Volunteer:
Join the Compassion in Action team to assist with the warm, harmonious, and effective dunning of this program. Click below to sign up to volunteer.