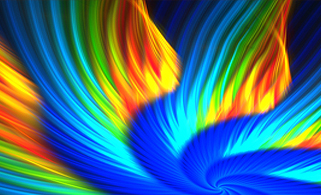 Celebrate Losar (Tibetan New Year) with Community Dharma Practice: Lama Choepa Guru Yoga
February 27 @ 7:00 pm

-

9:00 pm
February 27: Losar – Tibetan New Year 2144 Fire Bird
7pm: Community Dharma Practice: Lama Choepa Guru Yoga
All are welcome.
In this practice of the Guru Yoga puja, we venerate the lineage of teachers and ask their inspiration and blessing. You are welcome to bring offerings of flowers or food (that may be easily and hygienically shared, please). Personal stories of important teachers impact in our lives will be shared.
More About Losar
Losar is the Tibetan New Year! Tibetan New Year is the most important festival in Tibet. It is an occasion when Tibetan families reunite and expect a better coming year. Known as Losar, the festival starts from 1st to 3rd of the 1st Tibetan month. Specially made offerings are offered to family shrine deities; doors are painted with religious symbols; other painstaking jobs are done to prepare for the event.
Losar is the Tibetan New Year and the first two weeks, in particular, commemorate the time when the Buddha uncharacteristically displayed his power by doing a number of miracles to win over hundreds (if not thousands) of disciples from a teacher who was a non-believer of what the Buddha taught and challenged him to a dual of mystical powers. At the end of the two week period, the Buddha had clearly won the match and as a result all present converted to the practices taught by the Buddha.
The new year spawns a time of increase in virtuous activity amongst Buddhist practitioners. Any actions done during that period of time, for better or worse, are multiplied in their power by virtue of being in alignment or out of alignment with the great deeds the Buddha himself did during this same astrological period over 2,500 years ago. It is a very powerful time to practice and increase one's commitment to both practice and study as the power of that magical event can be harnessed to assist in our personal evolution towards enlightenment.