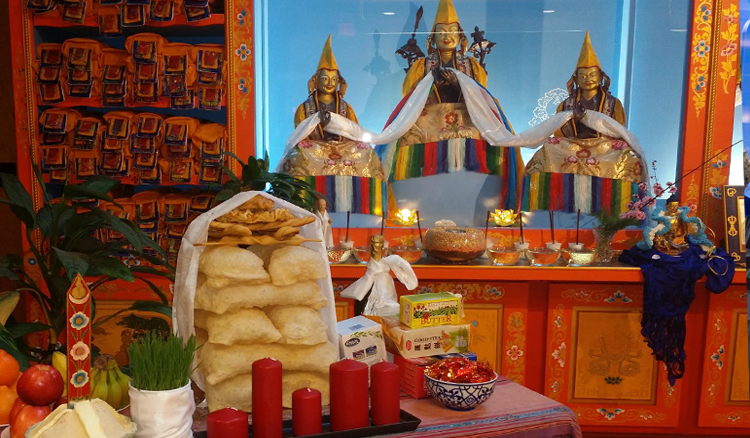 Teachings & Losar (Tibetan New Year) Celebration
Please join Yangsi Rinpoche and the Maitripa Community this Sunday for Teachings & Celebration of the
Tibetan New Year!
11:00 am – 12:30pm
In the Maitripa College Jokhang Meditation Hall
No registration needed ~ All are welcome
Come early for Devotional Music & Mantras!
Sunday, 10:30-11 am
Come together to sing devotional music before the Losar Celebration. Combining Buddhist mantras with English lyrics, this practice helps tune into our bodies and emotions with the motivation to open our hearts to what we find. Bring musical instruments if you like.
Maitripa College will be hosting our annual prayer festival – a series of pujas on the final days of Losar celebrations as follows (click here for more details about Monlam):
March 7 Saturday
Accomplish Dharma Activities: Green Tara practice
2-4pm

March 8 Sunday
Strengthen Compassion: Chenrezig practice
11-12:30pm

March 9 Monday
Increase Virtue: Shakyamuni Buddha Practice
7-8:30pm
Any and all are welcome to attend any of these events.