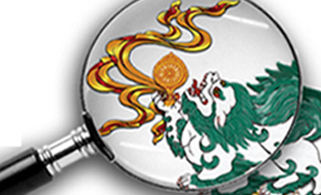 Explore Maitripa Monday, January 30 – February 3: Sit In on First Week of Spring Classes for Free
Wondering if you are ready to enroll in a course at Maitripa College? We welcome you to Explore Maitripa classes for free. During the first week of the Spring Semester, sit in on any class you are considering, or just come to visit. Simply follow the instructions below to email us with your interest and we will be in touch to reserve a spot for you.
Explore Maitripa College Spring 2017
Monday, January 30, 2017 – February 3, 2017
We find that when prospective Continuing Education (CE) students visit campus, meet with our staff, and sit in on classes, many questions are answered, including:
Am I ready for the rigor of Buddhist scholarship, meditation, and service at a graduate level?
Do I connect to the faculty, other students, and community?
Can the topics covered in these courses take me further in thought and practice?
Are there resources and staff available to support me?
Can I just take one course that interests me?
To answer your questions, come and explore!
To register, simply email our Director of Student Services with your request, and we will be in touch to confirm your registration.
All of the following courses are available to new CE students this spring. Click here for more details on these courses and faculty.
Monday
3-5 pm Engaged Buddhism: Non-violence and social justice in Buddhist Practice with Leigh Miller, PhD
5:15-6:15 pm Interfaith Literacy and Leadership: A perspective and tools for our times with Namdrol Adams
Tuesday
7-9 pm Foundations of Buddhist Thought: The Medium and the Great Scope with Yangsi Rinpoche
Friday
11-1 pm Techniques of Buddhist Meditation: The Medium and the Great Scope with Yangsi Ripoche
1:30p-2:30 pm Spiritual and Pastoral Care in theory and practice with Vitalia Brooks
3-5 pm Introduction to Tantra with Yangsi Rinpoche
Other Questions? Please contact Tiffany Patrella-Blumenthal, Director of Student Services: studentservices@maitripa.org; (503) 235-2477