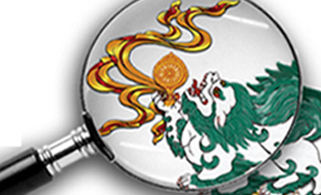 THIS WEEK! Potential Students, You Are Invited to a 2-day Immersion Experience to Explore Maitripa! RSVP Required.
If you are thinking about becoming a student at Maitripa College we invite you to join us for two days of immersion into our school, where the three pillars of scholarship, meditation, and community service come alive in a unique pedagogy that supports the development of your potential to transform the world, inside and out.
Please email Namdrol at education@maitripa.org
to RSVP for any or all of the following events.
Thursday, November 30, 2017, 7:30-9 pm ~ Is Enlightenment Really Possible? Public Talk with Roger Jackson, PhD.
Please join us for this talk by Maitripa College friend, esteemed scholar, and practitioner Roger Jackson, PhD, on the question at the heart of the spiritual path: how far can we go? Is enlightenment even possible?
Friday, December 1~ Join Our Classes for a Day
9:30-10:30 am ~ Who We Are & Who We Serve: Personal Theology & Foundations of Engagement
Please join us for this first-term service class, in which we explore the meaning and application of "service" to our lives and the world.
11 am -1 pm ~ Introduction to Buddhist Meditation
Please join us for this first-term meditation class, in which the basics of Buddhist meditation according to the tradition are presented.
1:30-2:30 pm ~ Survival and Liberation: The Complicated Relationship Between Trauma and Dharma
Please join us for this course that explores Buddhist thought and practice through the lens of trauma.
3-5 pm ~ The Good Heart: Advice for Living, Liberation, and Leadership
Please join us for this course that explores the application and integration of spiritual values in leadership, from the perspectives of ancient India and contemporary contexts.
Friday, December 1 ~ Join Us for a Meal Together
Community is at the heart of our learning environment at Maitripa College, and we are a unique group of people from all walks of life. The practice of kindness and a sincere desire to bring about positive change in our minds and in the world underlies everything we do, and we invite you to join us for an evening meal to celebrate, share together, and envision the future! Please join us if you are able.