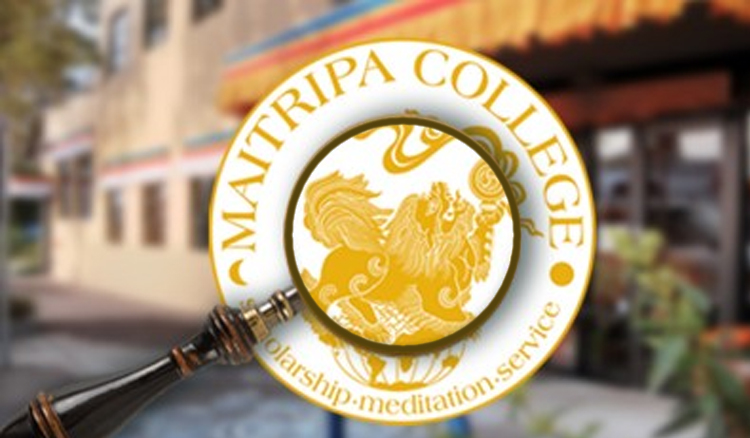 Explore Maitripa College: Join us in the classroom, in the meditation hall, for a community lunch, and more!
You are invited to explore the academic programs at Maitripa College and the community. This is an opportunity to attend a class and enter into discussions with staff and students about the unique experiences and academic opportunities available at the college.
Friday December 6
9-11am: Service as Spiritual Practice: Who We Are and Who We Serve
Experience the unique flavor of Maitripa College in this class focused on exploring concepts and practicalities related to identifying and expressing yourself as a spiritual leader in our world.
11:15am-1:15pm: Introduction to Buddhist Meditation
Take part in this first-year meditation class, in which the basics of Buddhist meditation are presented. The topic for this class includes the spirit of awakening and the Bodhisattva Vow.
1:30-2:30pm: Lunch in Community
Please join us for a delicious vegetarian lunch in community!
Saturday, December 7
6-9 pm: Maitripa College Winter Celebration: Celebrate!
We are delighted to invite you into our home; please come celebrate with us in Southeast Portland, and experience a taste of what we do here. Festive delicacies to eat and drink, as well as joy, activities, and many opportunities to learn, rejoice, and relax will be on hand for all! We're opening up Maitripa College and inviting you into our magical environment in which you can learn, participate in, or just watch traditional heart-opening Tibetan Buddhist practices: sutra & mantra writing; mandala & light offerings; circumambulating holy objects; turning prayer wheels; and more. >details and to rsvp to let us know you are coming