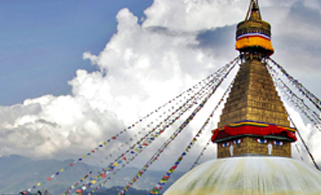 Discovering Buddhism: Mind & Its Potential with Carl Jensen, MDiv, and Michael Jolliffe, MA
01/09/2017 @ 6:00 pm

-

8:00 pm
With Carl Jensen, MDiv, and Michael Jolliffe, MA: Start the new year with a new study of Buddhist thought and practice, or revitalize and deepen your practice. In this module of Discovering Buddhism, we will examine what "mind" is, and how it affects our experience of happiness and suffering. Explore the differentiation between mind and brain, mind as the creator of our experiences, and the implications of possessing a mind that has no beginning and no end. In addition, learn methods to transform destructive thoughts and attitudes and create a positive and joyous mind.
Discovering Buddhism: Mind and Its Potential with Carl Jensen, MDiv, and Michael Jolliffe, MA
January 5-21, 2017
Mondays and Thursdays, 6-8pm, Retreat Day January 21
Please pre-register to receive course materials and communications from the instructors via email. Donations gratefully accepted.
Discovering Buddhism is offered on a donation only basis; no one is discouraged from attendance because of financial status. There are expenses associated with offering public programs. We are grateful for your sustaining donations. Discovering Buddhism teachers are highly qualified by a Maitripa College degree and FPMT authorization to teach this program. They teach without any fee, but you may offer them dana (donation) at the conclusion of the course if you so wish.