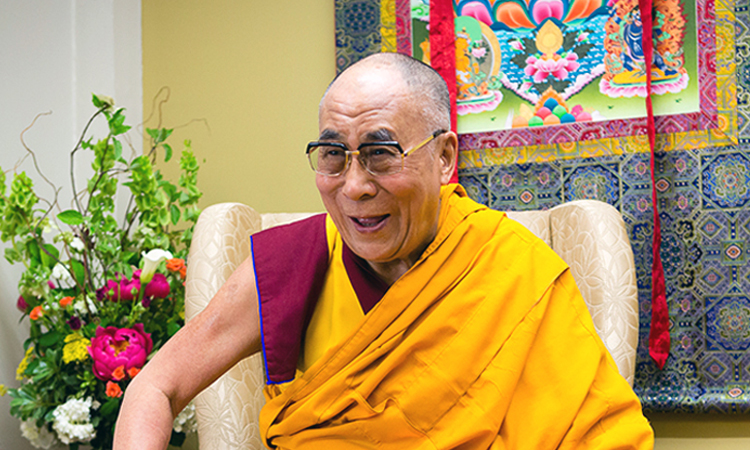 Celebration of His Holiness The 14th Dalai Lama's 84th Birthday
His Holiness The 14th Dalai Lama's Birthday Celebration!
Location: Maitripa College
Date: Saturday, July 6
Time: 11am-12:30pm
Yangsi Rinpoche and Maitripa College wish His Holiness the 14th Dalai Lama a very auspicious 84th birthday and sincerely request His Holiness to live for a very long time to continue bringing his universal message of compassion to the world.
We will celebrate His Holiness' birthday on Saturday, July 6 from 11am-12:30pm in the Jokhang Meditation Hall at Maitripa College. Everyone will have the chance to offer khata, traditional Tibetan scarves that symbolize a request for long life, to the seat which His Holiness occupied on his visit to Maitripa College in 2013.
Maitripa College student and Environmental Coordinator, Amanda Russell, will lead the celebration and prayers for His Holiness' long life, remembering his kindness, and prayers for Tibet. We will rejoice in the many ways His Holiness brings benefit to this world and to our own lives.
We will provide birthday cake for everyone! Please feel welcome to bring a snack to share. Everyone is welcome! Bring your loved ones, friends, the whole family!
If you aren't able to join us in person, you can still participate in prayers and practices for His Holiness's long life. Click here for text.