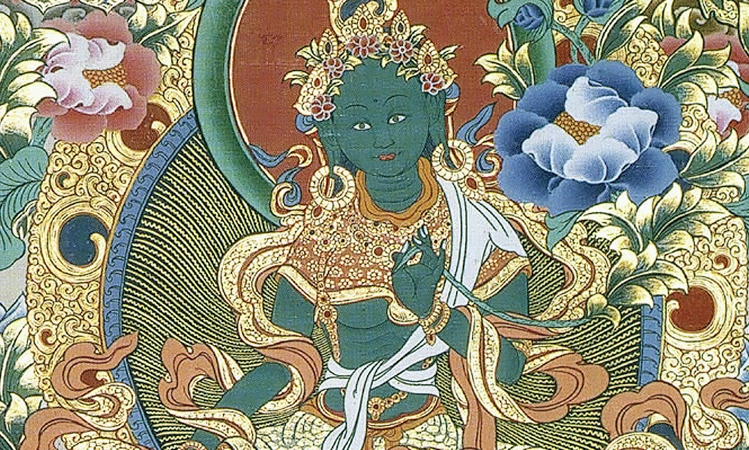 2020 Maitripa College Great Prayer Festival (Monlam Chenmo): Green Tara Practice with Julie Dreyer, MDiv
March 7 @ 2:00 pm

-

4:00 pm
Please join us for the annual Maitripa College Great Prayer Festival (Monlam Chenmo) which takes place after Losar during the "Month of Miracles".
"The more people there are supporting the practice, the more powerful it becomes … When the karma is more powerful, the result comes more quickly." -Lama Zopa Rinpoche
Experience a sense of renewed strength in yourself and your community through contemplation, prayer, and meditation. No experience or registration is necessary.
Monlam Schedule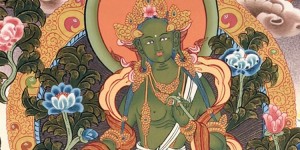 March 7 Saturday
2-4pm
Accomplish Dharma Activities:
Green Tara with Julie Dreyer, MDiv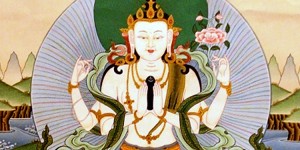 March 8 Sunday
11-12:30pm
Strengthen Compassion:
Chenrezig with YANGSI RINPOCHE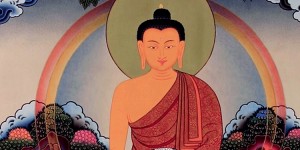 March 9 Monday
7-8:30pm
Increase Virtue:
Shakyamuni Buddha Practice with Carl Jensen, MDiv
About Monlam Chenmo
The Great Prayer Festival, or Monlam Chenmo, was established by in 1409 by Lama Tsongkhapa in Tibet to commemorate the tradition of the Fifteen Days of Miracles: a powerful time in the Tibetan lunar calendar when Shakyamuni Buddha performed miracles to inspire students at Sravasti in northern India 2,500 years ago.
For Buddhist practitioners, this annual two-week period, beginning with the Tibetan New Year, or Losar, and continuing until the Day of Miracles, Chotrul Duchen, is an exciting time for practice. It's said that the merit, or positive mental energy, created on these days is multiplied 100 million times. This means that of our prayers, aspirations, and good thoughts during this time become more powerful; and doing strong practices of purification and healing during this time can create positive conditions for the year to come.
These 15 days are also a particularly potent time for group practice. Traditionally, in Tibet during the Great Prayer Festival, thousands of monks and scholars from the three great Tibetan monastic universities would gather in the Jokhang, the main temple in Lhasa, to practice together.